iPensions Group supports Talk Money Week 2020
DateNovember 18, 2020
CategoryNews
The term 'financial wellbeing' is gaining a lot more attention in today's world and as pension administrators, it is essential that we contribute to improving people's sense of financial wellbeing when it comes to their pension. That's why every year, we take part in Talk Money Week, an annual campaign aimed at encouraging the whole of the UK to open up about their finances, improve their financial wellbeing and start planning for their future.
2020 has been no exception and with the current Covid-19 crisis taking its toll on the economy, it is important more than ever to think about our financial wellbeing.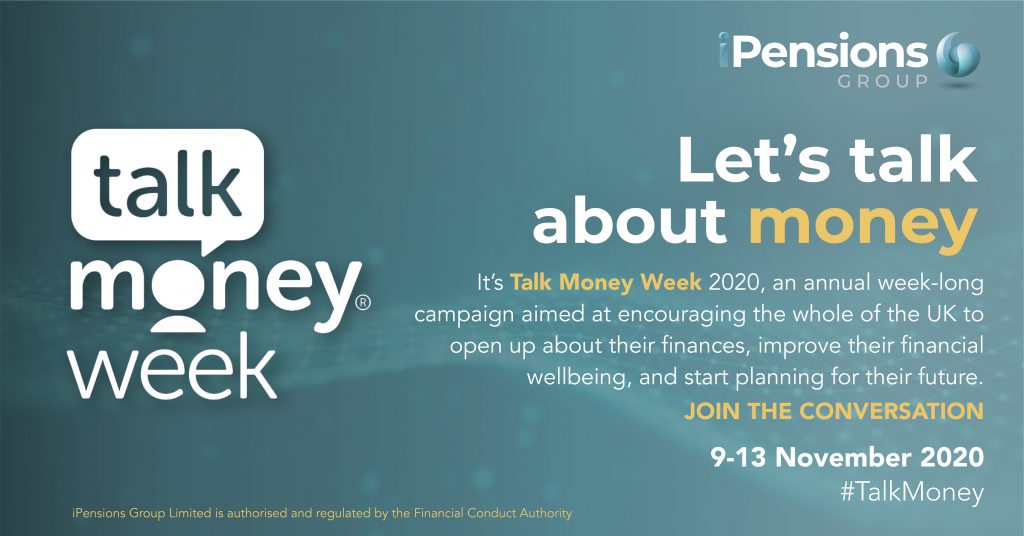 What is Talk Money Week?
The yearly campaign is an initiative of the Money and Pensions Service (MaPS), a government-backed body created under the Financial Guidance and Claims Act 2018. The service brings together three providers of impartial financial guidance: Pension Wise, The Pensions Advisory Service and The Money Advice Service to offer arms-length help on pensions, debt, consumer protection and to encourage a general understanding of money.
This year's Talk Money campaign aims to get people to talk openly about their money and pensions, as well as it gives businesses and organisations the chance to shine a light on the work they are doing to support the UK Strategy for Financial Wellbeing. Launched by MaPS in January 2020, the initiative has ambitious ten-year goals to help everyone make the most of their money and pensions.
For the 2020 campaign, we have chosen to point everyone towards useful pension 'first stop' resources for impartial information and support with their pensions. With the campaign revealing that 47% of UK adults don't feel confident in making decisions about financial products and services, these resources are a great way of gaining a deeper understanding of how pensions work.
A free impartial government service ideal for those who are aged over 50 and want to make sense of their pension options. The service can be used to find out about your pension type, discover your options such as leaving your pension pot untouched, taking cash in chunks or getting a regular income and there is even a free service to book an appointment and discuss your pension queries.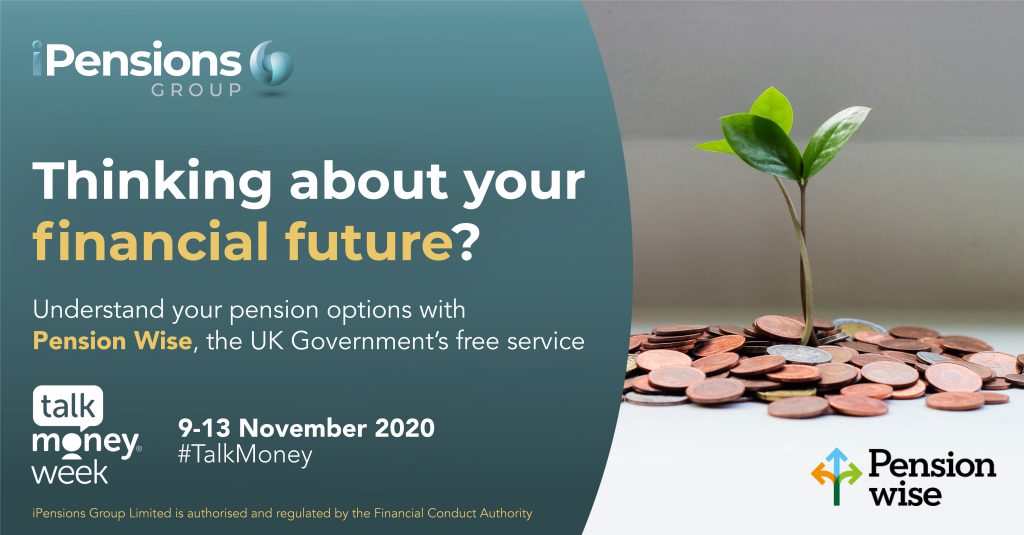 The Pension Advisory Service is provided by the Money and Pensions Service and is a partner of Pension Wise. The service is a rich resource of impartial advice and guidance for everything pension related. The site provides information on the basics of pensions, pension policy, pension options, guidance with pension problems and information on your protections. 
In all circumstances, in order to have a Self-Invested Personal Pension (SIPP) with iPensions Group, you will need to appoint a regulated financial adviser. For those new to SIPPs, finding a financial adviser can be a daunting task. Thankfully, the Money Advice Service provides a free to use directory of financial advisers as well as guidance on key questions to ask an adviser, paying for advice and reasons to take advice from a financial adviser.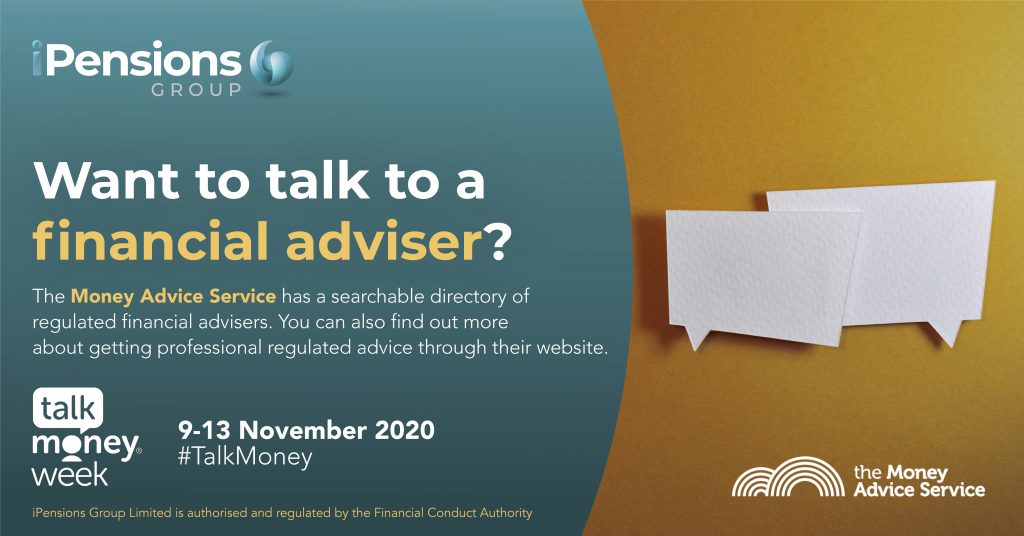 The Financial Conduct Authority (FCA) is the UK's regulatory body for financial services. They ensure protection for consumers, maintenance of standards, crime prevention and encourage competition in the market. Before dealing with any advisory firm or individual, you should check if they appear on the FCA's register first. Here you can check if the firm or individual is currently approved by the FCA to be involved in regulated activities, find out what they are regulated to do and your protections when doing business with them. 
Although the Talk Money campaign takes place over one week, it is important to continue to think about your financial future and consider your options all year round. Knowing you are in control of your pension can help improve your financial wellbeing and the resources discussed here are a great start in getting the help you need to make considered financial decisions for your future. 
For more information on Talk Money Week visit www.maps.org.uk/talk-money-week/
Disclaimer 
The content of this article is for general information purposes only and should not be construed as legal, financial or taxation advice. You should not rely on the information contained in this article as legal, financial or taxation advice. The content of this article is based on information currently available to us, and the current laws in force in the UK. The content does not take account of individual circumstances and may not reflect recent changes in the law since the date it was created. It is essential that detailed financial and tax advice should be sought in both jurisdictions and any legal advice, if required.
iPensions Group Limited is authorised and regulated by the Financial Conduct Authority, Licence Number 464521.