Faster applications and digital portals to boost the SIPP market
DateOctober 14, 2020
CategoryInsights
CategoryTechnology
Our recent study around trends in SIPP provision has revealed that increased investment in technology should be a key consideration for SIPP providers.
The nationwide study among over 100 advisers found widespread support for investment in technology by providers as a positive for expanding the SIPP market over the next three years with research highlighting key developments.
A focus on technology
Speeding up applications through the use of electronic signatures and digital due diligence was a significant improvement for 71% of advisers, with two out of three also saying that using digital portals for all transactions should be an investment focus for SIPP providers.
Revealing the extent to which technology has become a crucial part of the day-to-day life of an adviser,  more than half of the respondents said that a focus on technology was a key consideration when searching for a SIPP provider for their clients.
The study also showed that efficiency remains the most important factor for advisers, with 84% considering efficient administration a major priority.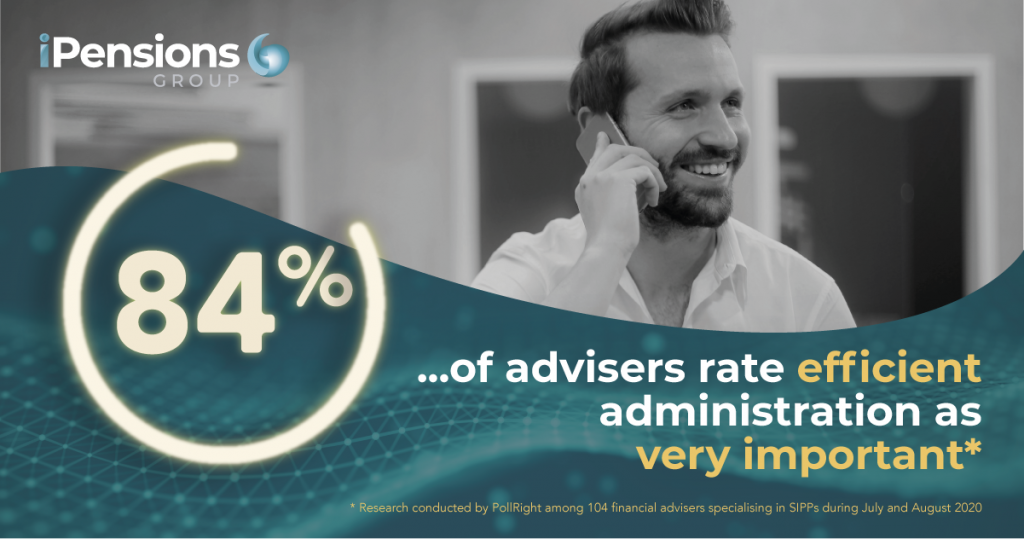 Commenting on the integration of technology into the market, Group CEO Sandra Robertson said:
"The SIPP market continues to grow strongly as advisers and clients see the benefits of taking control of their retirement planning and investments.
Providers need to make it as easy as possible for advisers when recommending SIPPs. Investing in technology will deliver returns as it is clearly a major factor for clients when choosing who to trust with their money. Simple steps such as faster applications and digital portals are increasingly a basic factor for clients."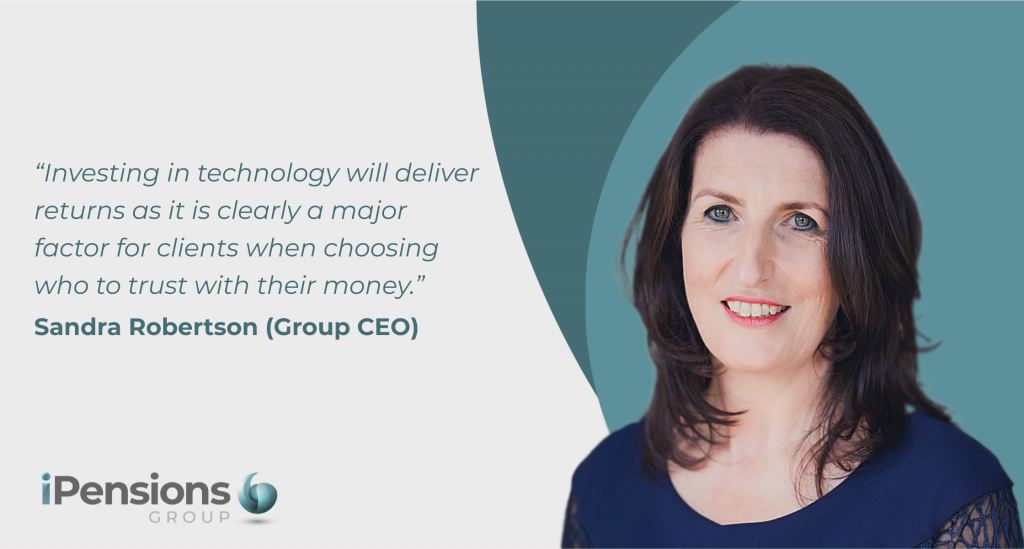 Investing in the future
With increased levels of efficiency, access and integration as a result of technological enhancements, SIPP providers are adapting to new market trends. Here at iPensions Group, we have made significant investments in technology during the last three years.  A commitment to innovation has allowed us to future-proof our offer and provide a high level of efficiency and timely support to advisers and clients, ensuring that our service is as robust tomorrow as it is today.
Last month we launched The Platform SIPP, which reflects our focus on innovation in the SIPP market and introduces technology to enable advisers and clients to consolidate their pensions into an online managed SIPP solution. The Platform SIPP provides 24/7 hour online access and it is the first in a series of technology-led pensions solutions designed to provide advisers and their clients with transparency, control and choice.
Disclaimer 
The content of this article is for general information purposes only and should not be construed as legal, financial or taxation advice. You should not rely on the information contained in this article as legal, financial or taxation advice. The content of this article is based on information currently available to us, and the current laws in force in the UK. The content does not take account of individual circumstances and may not reflect recent changes in the law since the date it was created. It is essential that detailed financial and tax advice should be sought in both jurisdictions and any legal advice, if required.
iPensions Group Limited is authorised and regulated by the Financial Conduct Authority, Licence Number 464521.