Consolidation and technology will drive SIPP market expansion
DateJanuary 17, 2022
CategoryInsights
CategoryNews
CategoryTechnology
Around one in three advisers say SIPP consolidation is increasing.
Our recent research shows that advisers believe pension consolidation and technology investment by providers will drive continuing expansion of the SIPP market.
Nearly two out of three (63%) of advisers identified consolidation and investment in enhanced administration technology as the main drivers of growth in the SIPP market over the next five years.
The role of improved administration technology is just as important as consolidation, the research shows, with around one in 10 (11%) expecting a significant rise in pension consolidation into SIPPs over the next two years.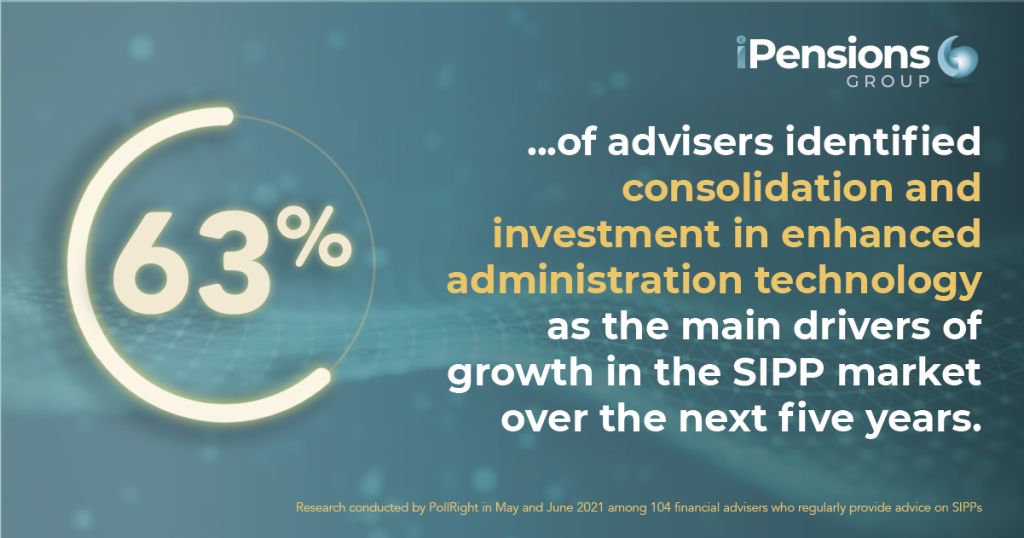 Our study found consolidation of pensions by clients is already increasing – around a third (30%) of advisers reported an increase in demand for consolidation advice over the past year.
Less than half (44%) of advisers said transparent pricing by providers – long regarded as a major concern by advisers and clients – is crucial to the growth of the SIPP market while a quarter (26%) believe reduced fund management charges will boost the market.
Group CEO Sandra Robertson said: "Nearly a third of advisers specialising in SIPPs have seen an increase in consolidation business in the past year and they expect that to continue as a major factor in the market. Increased investment in technology across the SIPP market and the pensions market in general is driving growth and helping to enhance the consolidation process by supporting advisers and clients.
More needs to go online and happen digitally as people want instant information while also still valuing personal service and the key to supporting clients is combining that well with technology."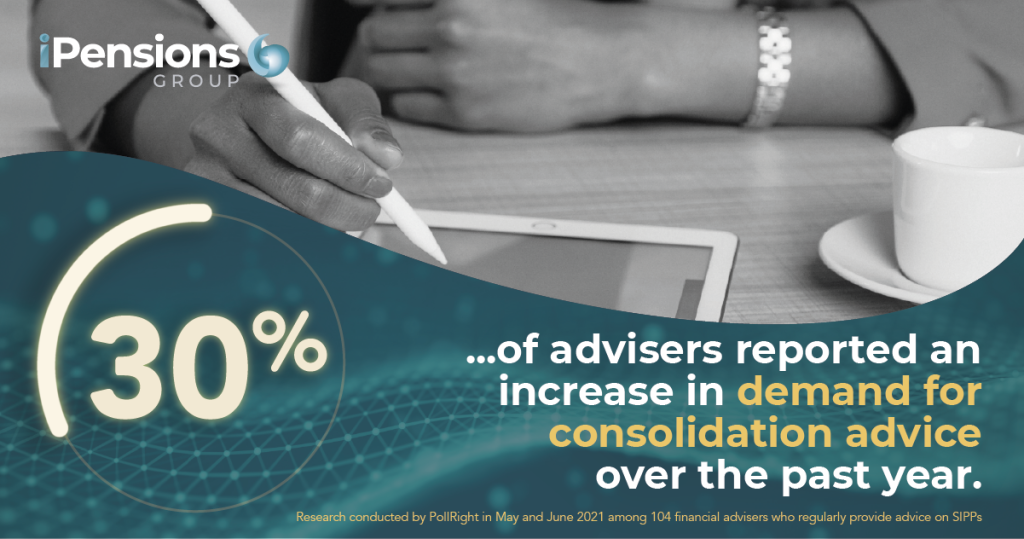 The research found that the main reason cited by advisers for clients consolidating pensions into a SIPP was the desire to have a clearer picture of their assets as they approach retirement. Around 71% of advisers chose that option ahead of 62% saying concern about overall retirement strategy is driving the rise in consolidation.
More than half (55%) of advisers say the consolidation decision is driven by clients approaching 55 who want to access tax-free cash. However only 40% say worries about high charges from legacy pensions and the lack of fund choice is a major motivation for clients to consolidate.
Here at iPensions Group, we have made significant investments in technology as part of our growth strategy driven by a focus on innovation in the SIPP market as well as efficient and timely support for advisers and members.
Our bespoke technology platform, which was developed internally over three years, is enabling us to add new SIPP products such as the Platform SIPP and to develop new services for its advisers and members.
Disclaimer
The content of this article is for general information purposes only and should not be construed as legal, financial or taxation advice. You should not rely on the information contained in this article as legal, financial or taxation advice. The content of this article is based on information currently available to us, and the current laws in force in the UK. The content does not take account of individual circumstances and may not reflect recent changes in the law since the date it was created. It is essential that detailed financial and tax advice should be sought (as well as legal advice where required) in both the UK and any jurisdiction where you are resident.
iPensions Group Limited is authorised and regulated by the Financial Conduct Authority, Licence Number 464521.